Find out more about
Senators Coaches
More than three decades ago, Senators was started to provide coach solutions to entertainers who needed safe and reliable transportation on a rigorous tour schedule. We're a whole lot bigger today – our tour bus fleet is among the largest in the industry – but our core principles have not changed. We provide safe, reliable, comfortable transportation, with professional service every mile of the way.
Full Support on the Road
Service
We have more resources than anyone else to deal with any service issues that may come up. As the leader in our industry, you are more likely to be kept running smoothly for the duration of your journey. Experience the benefits of riding with #1.
As the largest buyer and supplier of new luxury entertainer coaches, we receive preferential  attention at service centers across North America. When one of our coaches has a problem we go to the front of the line. We get this treatment because of our stature in the industry and because of our track record for paying our bills promptly. Our credit is good everywhere you go.
Our home facility is a state of the art full service maintenance and repair location. Everything has to be right before each coach leaves. We have highly trained staff that attend to every maintenance, repair, and cleaning detail. We have been doing this for a long time, over 35 years. We know how to do it right.
Our home service center is also our conversion shop. We do everything in house. We are one of the very few companies that actually owns every bus. We, and you, have no risk from outside investors or influences. We brought every one of our buses into the bus world from the day it rolled into our shop as a brand new shell. We turned every screw and installed every light switch. No one in the business knows their equipment to the extent that we know ours.
The Strength of Our Company and the Best on the Road
Our Drivers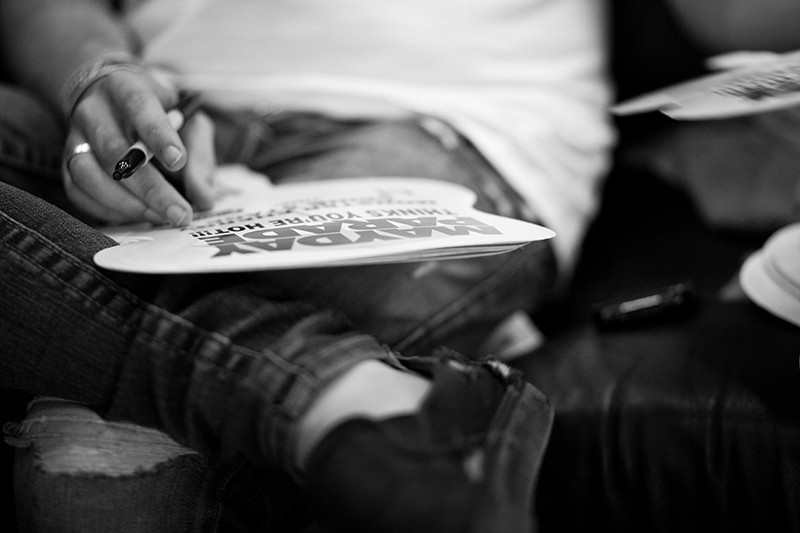 Drivers tend to stay with us a long time. That translates into better service for you. We have many working on their 3rd and 4th decade driving for us. They know where they are going and how to get you there safely.
We recognize that to many, the driver is more important than the coach. It doesn't matter how incredible the equipment is, if your driver is not. Fortunately, we have an exceptional roster of experienced, safe, drivers to compliment our fleet. Our drivers are our frontline representatives. Most of our drivers have been with us over 10 years. Our guys have been in every arena and theatre across the country. They know the smoothest, fastest, safest routes to get you there on time. Our guys have been around the block many times and know the program: Be on time, know your route, don't hang out in the production office, no drama, a cheerful driver is a driver that gets asked back and works a lot.
Innovation
Senators consistently stays ahead of the curve, and the industry follows.
In 1987 Senators broke away from Silver Eagle and introduced the entertainment world to Prevost as our coach supplier. The industry followed.
In 1995 Senators created the first factory stretch turning a 40′ Prevost into a 45′ Prevost. The industry followed.
In 1998 Senators introduced "In Motion Tracking Satellite TV". We also started using bunk TV's and wireless internet. The industry followed.
In 2005 Senators introduced the first Prevost lease slide out. The industry followed.
Senators continues to incorporate the newest and best ideas to make your
life on the road better.
Awards
Voted "Entertainer Coach Company of the Year" 11 times.